Reports
"Nordic Renewables Report – Insight for decision makers" is our quarterly publication that will keep you up to date with important news and price drivers affecting the Nordic renewable power market. Browse older issues available below – and get in touch if you are interested in a subscription.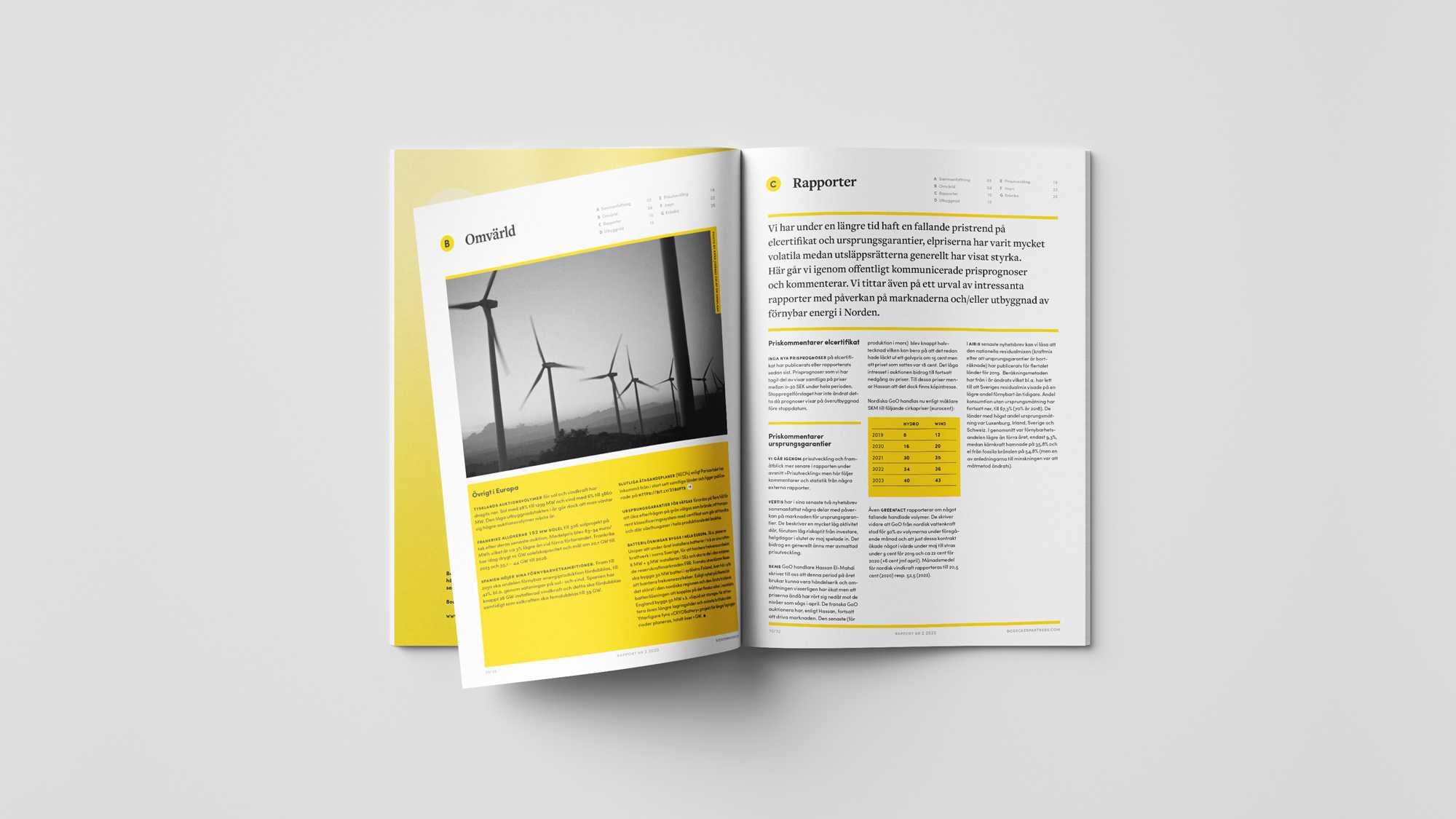 Content
Each edition of our popular report contains the latest news within politics & policies, build-out of wind and solar, summaries of external reports, statistics and forecasts as well as price developments of elcertificates, GoOs and EU ETS emission allowances.
Subscription
Pdf send-outs to up to 5 addresses
4 reports per year
Monthly summaries.
Invitation to our yearly seminar and match-making event.
Price
950 EUR/year
Sign up
Start a subscription or get more information by writing to: